THE HOODLUM PREACHER
Burton Barr Jr. was ordained to preach at age 17 but at age 20, Barr was held down by a group of friends while they injected heroin into his veins, which started his 22-year drug addiction, crime-spree and downward spiral. Arrested over 30 times and wanted by the police in over a half-dozen jurisdictions, Barr had done everything possible to ruin his life. He was addicted to crack, trees, reds, heroin, acid, cocaine, and alcohol. He overdosed several times. He was a drug dealer and was shot and even stabbed. By the grace of God, Barr survived it all! He climbed his way from rock bottom to sobriety, where he now helps troubled youth and young prisoners avert a wasted life, providing evidence of just how much the presence of God can change and save a man.
FILM CONTACT INFO
Kobalt Books Ent.
P.O. Box 1062
Bala Cynwyd, PA 19004
314-503-5462 | cedric.mixon@kobaltbooks.com
---
---
Ray Ellingsen (Producer)
Ray Ellingsen began his film career in 1987 as a writer. He has since gone on to numerous other aspects of filmmaking including directing, producing, and supervising post-production of feature films, documentaries, and commercial work. Ray has written and directed two documentaries and a feature film, as well as a multitude of commercial and industrial format projects. He has produced nine feature films and over 30 video and commercial projects. In addition, Ray was the operations manager for the Hollywood-Phoenix Film Studios, the largest motion picture film studio in Arizona. He was responsible for bringing several feature films to the studio including "Pandemic" and "Neverbeast", as well as the television series "Hidden Palms" for the CW Network.
Cedric Mixon (Publisher/Co-Executive Producer)
Cedric Mixon founded Kobalt Books in 2003, as an outlet for inspirational stories. Mixon is the executive producer of the feature film, "Under the Cherry Tree", which he wrote, produced and directed. Mixon brokered the national distribution deal for all of Kobalt Books' titles which extends from United States, Canada, United Kingdom and Europe. "Under the Cherry Tree" was released nationwide and landed in many Walmart, Blockbusters and over 16k Redbox kiosks. Cedric Mixon's responsible for publishing and implementing a phenomenal grassroots marketing plan for "The Hoodlum Preacher" (autobiography), which produced nearly twenty million impressions with a budget of less than ten thousand dollars by going directly to urban/gospel radio and many supporting churches.
Rene Leda (Co-Producer)
Rene Leda has over 28 years of experience in the film and television industry. His expertise ranges from developing and distributing television programs in international markets, to handling programs for companies like Twentieth Century Fox TV International, Warner Bros., ABC, CBS, Columbia Pictures, BBC, and many more within Latin American markets. In 2004, Leda formed NetMinds Inc., a distribution company selling films, series, and formats to markets worldwide. Leda's NetMinds joined forces with Anatol Chavez/Terra Entertainment in 2009 to create Synergetic distribution, an entertainment production and distribution company.
Kevin Kenney (Writer)
Kevin Kenney has been a writing consultant and screenwriter for well over a decade. As a consultant and writer Kevin has worked with The Discovery Channel, VH-1, Millennium Concepts, E-MOTION, Silver Mine Entertainment, as well as several other companies. He also wrote "Atlantis in the Andes", a provocative documentary which aired on The Learning Channel. Kevin wrote the screen adaptation of "The Hoodlum Preacher", based on the true life story of Reverend Burton Barr. Recently, Kevin completed the screenplay, "Six Deadly Fingers of Fury", a 1970's "Grind house" parody, which is a companion piece to the mocumentary, "Mad Mex". Kevin's current project, "Rogue" is being developed and packaged with Moving Pictures Media Group.
ABOUT REV. BURTON BARR JR
Rev. Burton Barr Jr. was ordained to preach at age 17 but at age 20, Barr was held down by a group of friends while they injected heroin into his veins, which started his 22-year drug addiction, crime-spree and downward spiral. Arrested over 30 times and wanted by the police in over a half-dozen jurisdictions, Barr had done everything possible to ruin his life. He was addicted to crack, trees, reds, heroin, acid, cocaine, and alcohol. He overdosed several times. He was a drug dealer and was shot and even stabbed. By the grace of God, Barr survived it all! He climbed his way from rock bottom to sobriety, where he now helps troubled youth and young prisoners avert a wasted life, providing evidence of just how much the presence of God can change and save a man.

Rev. Dr. Burton Barr, Jr. has served as an associate minister of the West Side Missionary Baptist Church in St. Louis, Missouri since 1994. He retired from his position as Minister of Outreach & Evangelism on December 31, 2019. Barr serves as Chairman of the Home Mission Board of the Missionary Baptist State Convention of Missouri and Director of Prison Ministry for the Berean Missionary Baptist District Association. He is the former Chaplain of the Division of Corrections for the City of St. Louis. He is an officer in the Criminal Justice Commission for the National Baptist Convention USA, Inc., The St. Louis Metropolitan Clergy Coalition, and The Missionary Baptist Ministers Union of St. Louis & Vicinity. Barr is the author of five books: The Hoodlum Preacher (autobiography), Amazing Grace, He's Only a Prayer Away, God Still Loves You and 121: Overcoming Drug Addition by Faith. "121: Overcoming Drug Addiction by Faith" has been adapted into a documentary, of which Rev. Barr is the subject and narrates.

Barr earned both Bachelor and Master Degrees in Christian Education from Western Baptist Bible College in Kansas City, Missouri. He was awarded an honorary doctorate degree for his work in prison reform and criminal justice. He is certified to teach Prison Ministry by the Sunday School Publishing Board of the National Baptist Convention. He preaches and teaches the Gospel of Jesus Christ in jails and prisons all over the country. Barr also serves as a Missouri State Opioid Response consultant to help prevent opioid overdose deaths.
---
NON-FICTION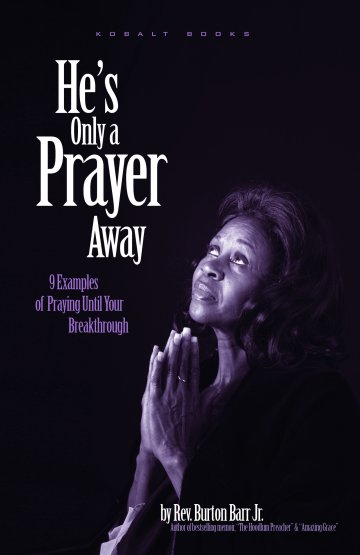 He's Only A Prayer Away by Rev. Burton Barr Jr.
NON-FICTION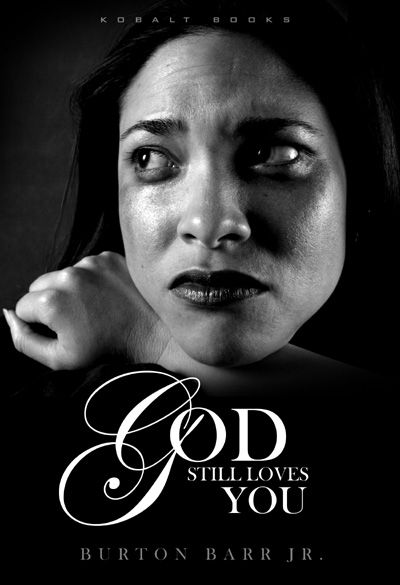 God Still Loves You
by Rev. Burton Barr Jr.
NON-FICTION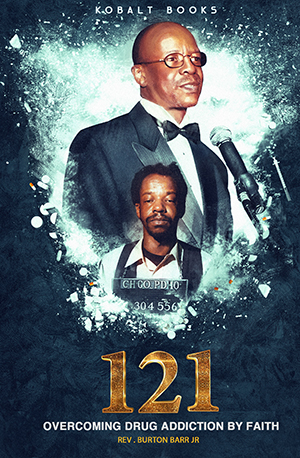 121: Overcoming Drug Addiction by Faith (BOOK)
by Rev. Burton Barr Jr.
DOCUMENTARY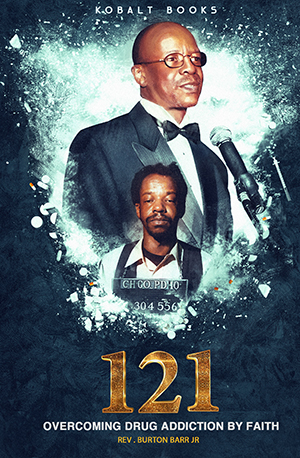 121: Overcoming Drug Addiction by Faith (MOVIE)
by Rev. Burton Barr Jr.
AUDIOBOOK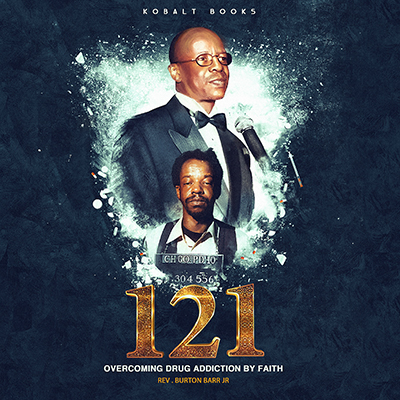 121: Overcoming Drug Addiction by Faith (AUDIOBOOK)
by Rev. Burton Barr Jr.